Air 1 is a Christian music radio station that plays Christian worship music 24 hours a day and seven days a week. Air 1 is the radio station that I currently listen to, and I love it. I discovered air 1 during my church music fast from rap, r&b, and jazz. I loved the music that air 1 was playing, so; I listen to air 1 during my church music fast. When my church music fast was over, I would leave air 1 and listen to the r&b music station. I did this so many times. When I listen to air 1; it sets the atmosphere and makes it stays there.When I listen to the r&b music station, the atmosphere would be gone. When I heard the testimonials from other listeners about how air 1 helps them to be connected with God, to worship and praise God, to be kinder, friendly to people, to have their day run smother, etc., etc., etc. That encourages me to continue to listen to the radio station. When I listen to air 1, I hear incredible songs such as Jireh; I wait on you, promises, speak to the mountains, joyful noise to bring me encouragement. Air 1 is a wonderful radio station for your children to listen to for the rest of your family to listen to. You will not hear anything inappropriate coming from air 1. Here are the unique elements that you will constantly hear on Air 1.
59 seconds of hope.
You will hear from various pastors to give you a word of hope for 59 seconds.
Verse of the day.
You will hear from various air 1 DJ's giving the Bible verse of the day.
Access more
It is a website to encourage you listen to various Christian podcasts.
Prayer Requests
You can submit a prayer request of a particular topic to the air 1 team of pastors, and they will pray over your request.
You can listen to air 1 on the iheart radio app, the air 1 website, the air 1 app, and your local radio. They are all over America. Suppose you love the music that air 1 provides and has blessed your life and your family life. You can donate to air 1. Your money will provide more excellent Christian worship music and faith-based entertainment. Air 1 is not financed by commercials. Faithful listeners fund air 1, and that is it. Here is the link to Air 1 https://www.air1.com, and here is the link to access more. https://www.accessmore.com/
Keep moving forward,
Robin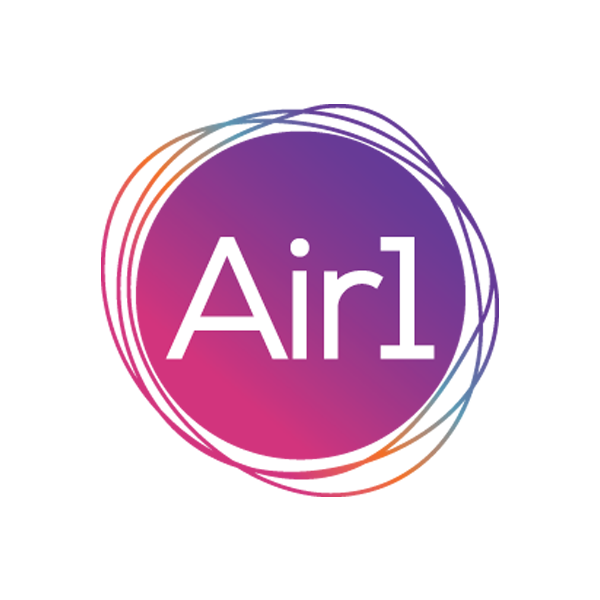 (Air 1 picture, n.d.).
Reference
Air 1 picture. (n.d.). https://images.google.com